Instructors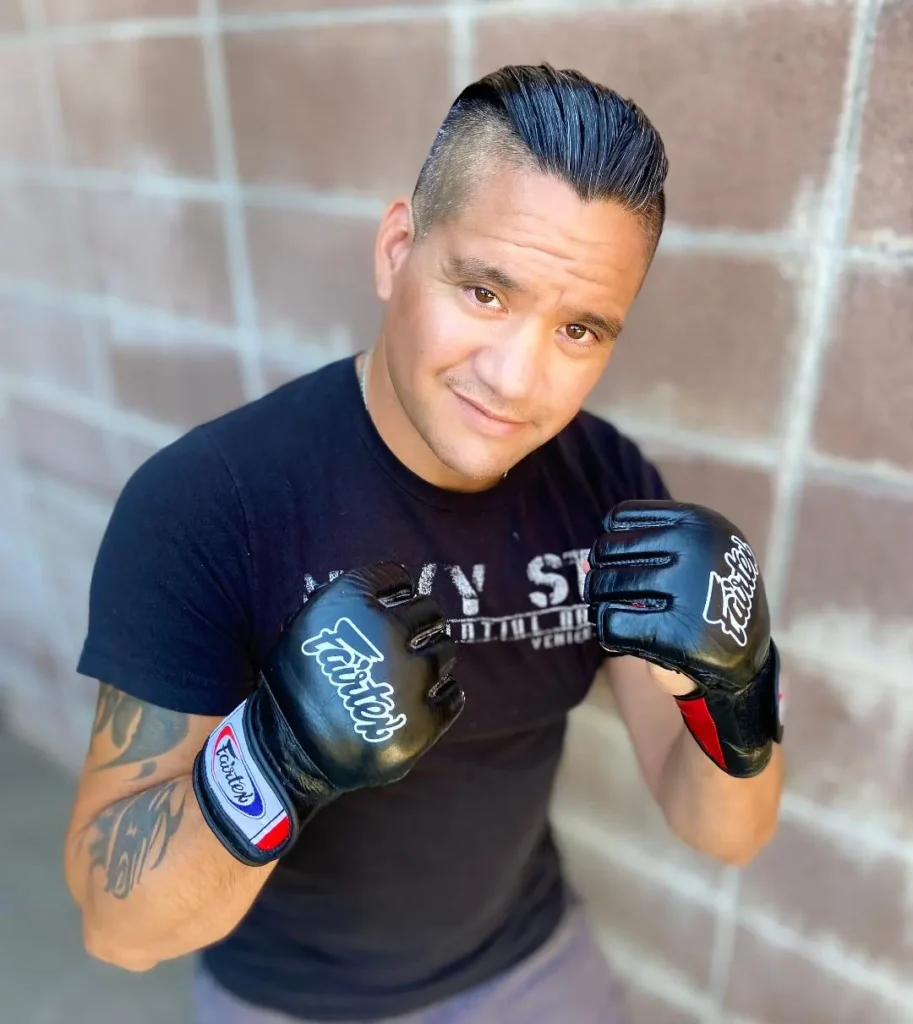 Rudy Vidaurri
Rudy is the owner and head coach of Apex Predator Mixed Martial Arts. He began training under his fathers guidance at the age of four in Judo which kickstarted a lifelong journey that has seen him train and compete in the styles of Brazilian Jiu Jitsu, Vale Tudo, Boxing, Muay Thai Kickboxing, Judo, Sambo and Shotokan Karate. Rudy also competed as a swimmer and swam collegiately. It is worth noting that Rudy medaled at a variety of high profile submission fighting tournaments and trained with some of the best UFC fighters in the world, holding his own as a ground fighter. He also medaled at the Masters World and National Championships of Swimming.
In one year Rudy established his Apex Predator as a Brazilian Jiu Jitsu powerhouse going undefeated in regional competitions and coached a competitor to a bronze medal at the National Championships. He also achieved the Best Martial Arts Club in Rancho Cordova Award 2022 creating a winning culture and giving back to the community he grew up in.
After losing his father at 16 Rudy became a self taught cook and later became a chef at some of California's finest restaurants. Ultimately, he was rewarded a cookbook deal and went on to author two cookbooks with Amazing Mexican Favorites With Your Instant Pot achieving "New Best Seller" status.
Rudy was able to overcome great challenges in life in his path to success. He offers pearls of wisdom in life lessons on his podcast, The Vidaurri Effect. It is his hope that this podcast inspires people to be driven and motivates them beyond their limits to be their very best.
He is now blessed with the opportunity to parlay his battles and competitive experience into his very own dojo, and teach his life lessons to others, paying it forward.
Victor Doering
Victor is an up and coming MMA cage fighter that trains under Rudy Vidaurri and is the team captain for Apex Predator MMA. He fights in the 155 division and assists Mr. Vidaurri with afternoon classes